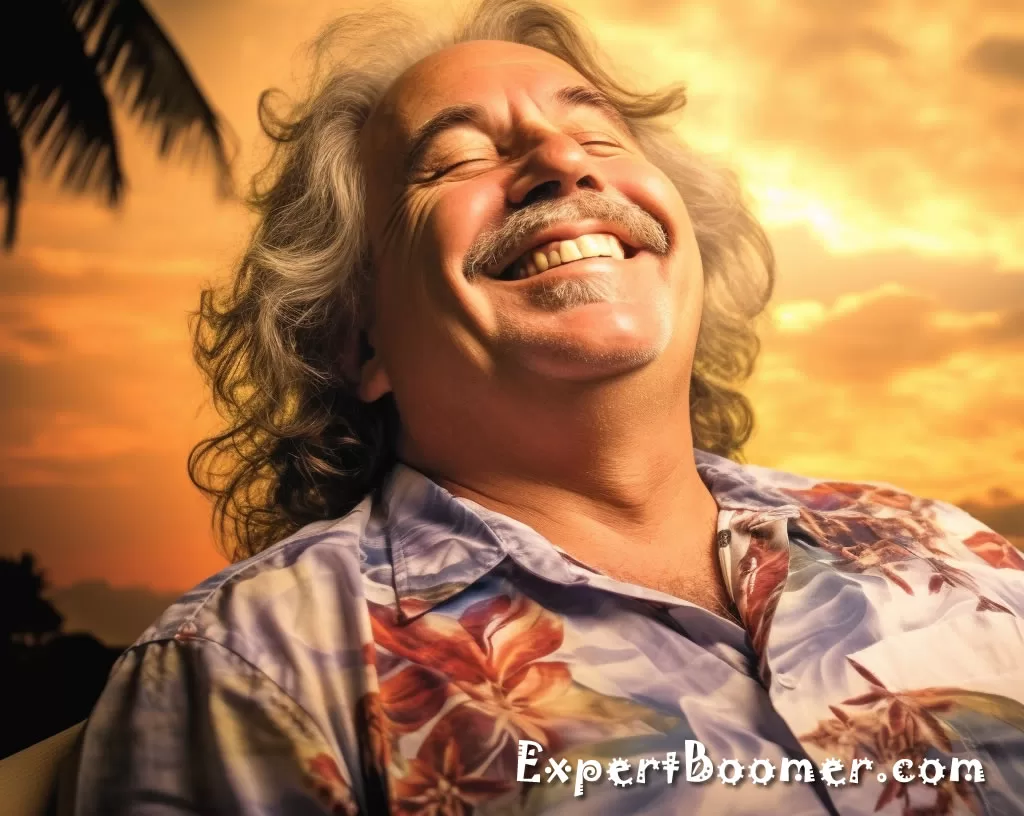 22 Side Gigs in 2023 That Can Make Baby Boomers Richer Than a Full-Time Job by Selling Their Knowledge
The digital era isn't just for Millennials and Zoomers. With vast experience and wisdom, baby boomers have a gold mine of opportunities online.
Here are 22 side gigs to help monetize decades of hard-earned knowledge.
1. Online Consulting
Put your years of professional expertise to use by advising businesses and individuals.
Platforms like Clarity.fm can connect you with clients seeking guidance in your expertise.
2. Write an eBook
From memoirs to how-to guides, self-publish your knowledge. Amazon's Kindle Direct Publishing makes the process seamless and gets your book in front of millions.
3. Online Workshops and Webinars
Using tools like Zoom or GoToWebinar, host workshops in your field. Whether it's leadership training or DIY crafting, your experience is invaluable.
4. Start a Blog
Share stories, lessons, and expertise. Over time, monetize through ads, affiliate marketing, or sponsored posts. WordPress is an excellent choice for creating Blogs and generating income in your jammies!
5. Create Online Courses
Platforms like Udemy or Teachable can host your course. Share everything, from project management secrets to cooking tips.
6. Offer Virtual Coaching
Many are seeking one-on-one guidance. Whether it's life coaching, business coaching, or wellness coaching, there's a demand for personalized support.
7. Start a Podcast
The podcasting world is booming. Share your stories, interview experts, or teach directly through this medium. Monetize through sponsorships or affiliate marketing.
8. YouTube Channel
Visual learners abound. Whether it's DIY tasks, tutorials, or life stories, create and monetize through ads or sponsored content. YouTube is always a good beginning.
9. Sell Custom Plans or Templates
If you've got experience in planning, be it for events, businesses, or personal goals, create and sell these plans online. Begin with Notion.
10. Affiliate Marketing
Recommend products or services you love on a blog or social media and earn a commission for each sale made through your link. Begin with Amazon.
11. Guest Speaking
Online Conferences
Thanks to platforms like Zoom, you can be a keynote speaker from the comfort of your home.
Universities
Many institutions seek industry professionals to give lectures or short courses.
12. Stock Photography
If you're skilled with a camera, sell your photos on platforms like Shutterstock or Getty Images.
13. License Your Ideas or Inventions
Got a great idea? License it to companies in exchange for royalty payments.
14. Design and Sell Merchandise
Use sites like Teespring or Merch by Amazon to turn your designs or catchphrases into sellable items.
15. Create and Sell Digital Resources
Think checklists, eBooks, or templates. Websites like Etsy now have vast digital goods sections.
16. Offer Virtual Assistance
Your years of professional experience can translate into skills perfect for virtual assistant roles in managing emails, schedules, or data entry.
17. Join Think Tanks or Discussion Panels
Your insights and experiences are invaluable in think tanks, focus groups, or online panels. Companies pay well for seasoned advice.
18. Start an Online Club or Membership Site
Using platforms like Patreon or Memberful, offer exclusive content to members willing to pay for your insights and advice.
19. Flipping Domains
Using your industry knowledge, identify potential high-value domain names, buy them, and sell them at a profit. Checkout Sedo.
20. Sell Handmade Goods or Crafts
If you're skilled with crafts, platforms like Etsy can help you find customers globally.
21. Translate Documents or Offer Interpretation Services
If you're bilingual, this skill is in high demand. Offer translation or interpretation services online. Checkout Fiverr.
22. Real Estate Investment Tips and Training
Use your experience in real estate to offer tips, training, or even property flipping advice. Again, launch a Blog via WordPress.
In today's digital world, age isn't a barrier but an asset. Baby boomers have an unparalleled wealth of knowledge and experience that the online audience craves. They can enrich others and find a lucrative income stream by tapping into these side gigs. The internet is waiting for your wisdom!
Conclusion:
Decades of hard work, countless experiences, invaluable lessons learned, and the resilience shown by baby boomers are not just treasures of the past, but they are the currency of today's digital age. 
While the avenues to monetize this vast knowledge have been laid out, taking the first step can often feel overwhelming and daunting. 
The journey to transition and adapt to the digital landscape need not be taken alone. 
If you're a baby boomer eager to dive into online opportunities but need help determining where to begin, let Jer at ExpertBoomer.com be your guide. 
With a tailored approach designed especially for boomers, Jer can help channel your wealth of knowledge into substantial online revenue. 
Don't let your experiences gather dust; turn them into a thriving online venture and show the world that the baby boomer generation is still very much in the game. 
Reach out today and transform your tomorrow. Jer@ExpertBoomer.com – 702-208-6736 PDT
Place Your Order
Got a question? Call us at 702-208-6736 M-F, 10 am PST until 4 pm PST.
Your investment? What's this include?
We'll help you write your eBook.
We review and call you to discuss your vision.
We create your website. It will include a WordPress Blog.
We create your eBook in Adobe Acrobat PDF format. This enables you to sell it to your clients as an immediate download.
We insert your unique PayPal "Buy Now" button so you can start earning cash!
We advise you on how to reach your audience.
We do not pay for your WordPress Website Theme. Budget $20 – $85 one-time.
We do not pay for your domain. You get yours at GoDaddy & email their welcome message to us. Budget $15/year.
We do not pay for website hosting. Use Hostgator. Budget $10/month.
We do not pay for any custom images for your website. Budget one-time free to $200, depending on your needs.
Your Investment? $1000.
$500 downpayment.
The remaining $500 when you're happy with our work.